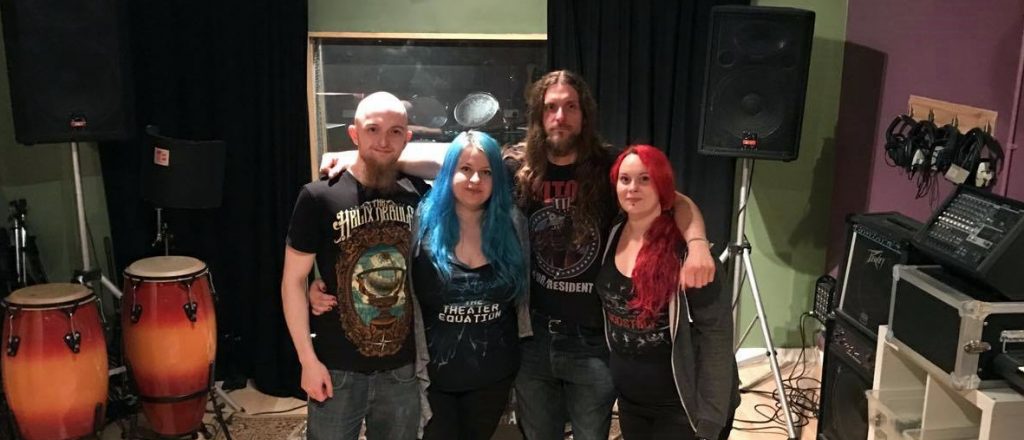 We're very excited to announce that we are now taking bookings for rehearsals at CapsaArx Studios!
If you're wonder who "we" are – this is us –
Matt, Gemma, Adam & Amie, better known as progressive power metal band Dakesis. We've got over 10 years experience in the music industry (almost 50 between us!) from playing the local pub circuit to touring Europe. We've worked as promoters, engineers, tour bookers, in marketing and PR, merchandising…the list goes on! Now we've got our very own studio, and we are so excited to open our doors to musicians and bands right here in our own hometown.
We know what working bands want and need from a studio, and are confident that the relaxed ambiance and quality equipment will have you leaving your rehearsal with a smile on your face.
Our clean and modern rehearsal facilities are now available to book out every day of the week.
We're planning a full overhaul and refurb of the recording control room, but are expecting to open for recording and production bookings by the middle of next month.
For more information contact Info@CapsaArx.com, or give us a call on 07590915466.