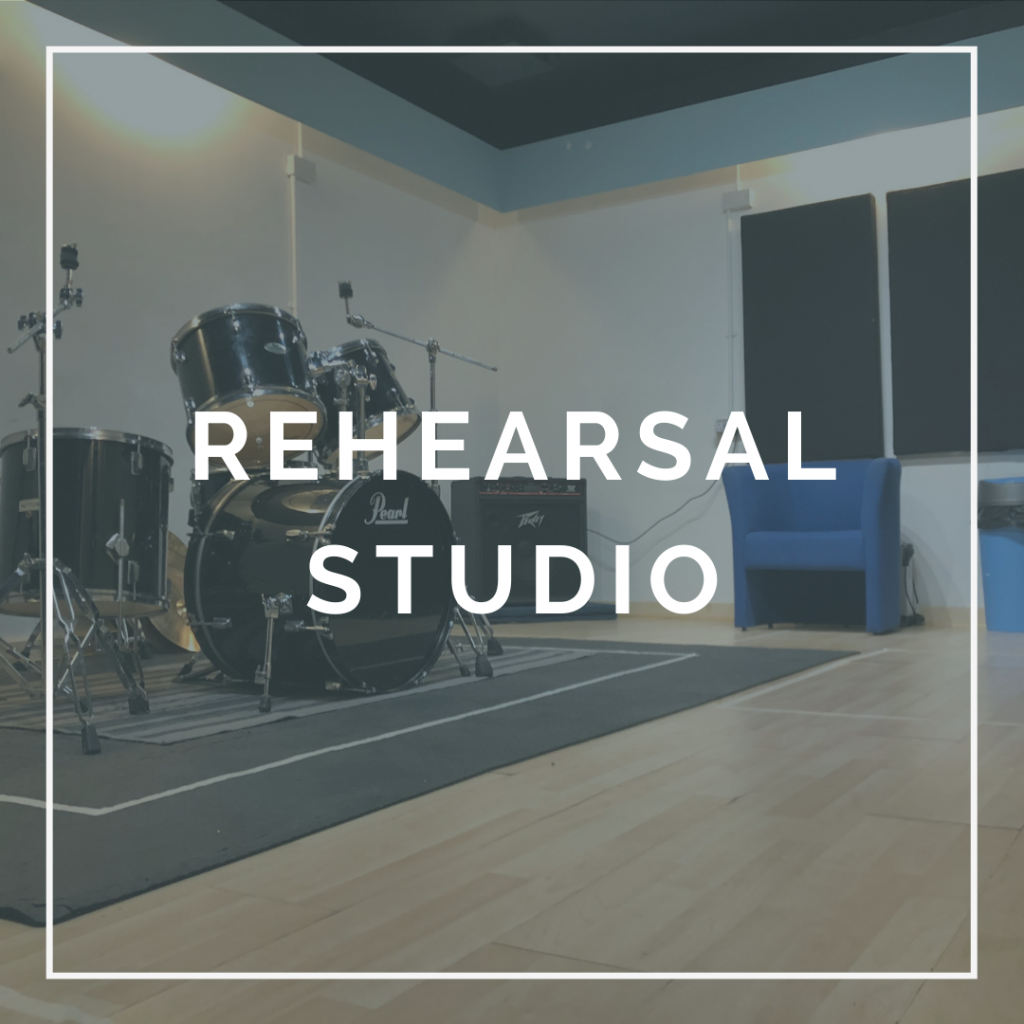 We offer bookings 7 days a week in our comfortable and spacious rehearsal room, which comes equipped with full backline and PA system. Additional equipment can be hired on request. We have everything you need to turn up, plug in and play, taking the hassle out of loading in heavy equipment and setting this up meaning you can practice for longer.
The room has also been acoustically treated to ensure isolation from neighbouring rooms and a pleasant listening experience.
Also available for hire as a photography and videography studio.
Backline Provision:
8 Input PA – Alesis USB 8 Multimix
Alto TS115a active monitors (2)
Marshall MG100 HDFX guitar head
Custom 4×12 Celestion loaded cabinet
Line 6 Spider III guitar head
Blackstar 4×12 modified cabinet
Peavey bass combo
Microphones available on request*
Boom mic stands
Pearl 5 piece drum kit (extra toms and stands available for additional hire)
*We kindly ask you to bring your own microphones for infection control purposes, although these can be supplied on request.
Available for Hire:
Additional stands for drum kit
Cymbal hire
Microphone hire
Subject to availability, additional equipment can be hired when enquiring about your booking which will include a deposit.
Room Specification:
21ft x 15ft floor space
Acoustic treatment
Hand sanitising points
Access to kitchen area
All equipment deep cleaned between use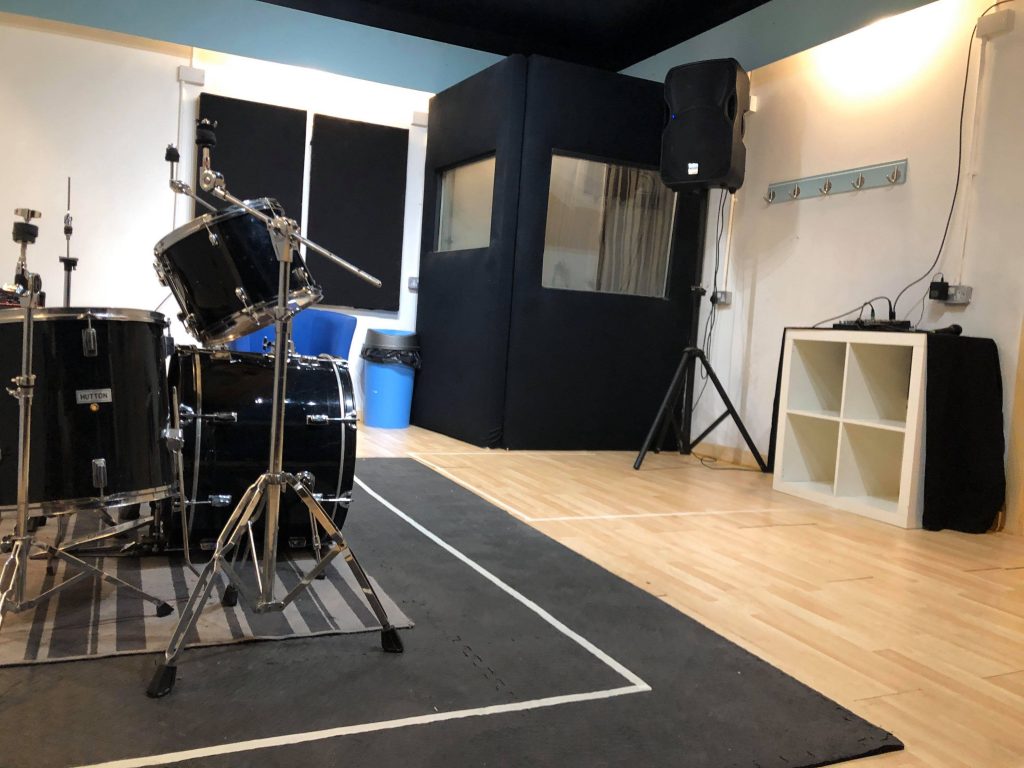 Pricing
13 p/h (min 2 hour booking)