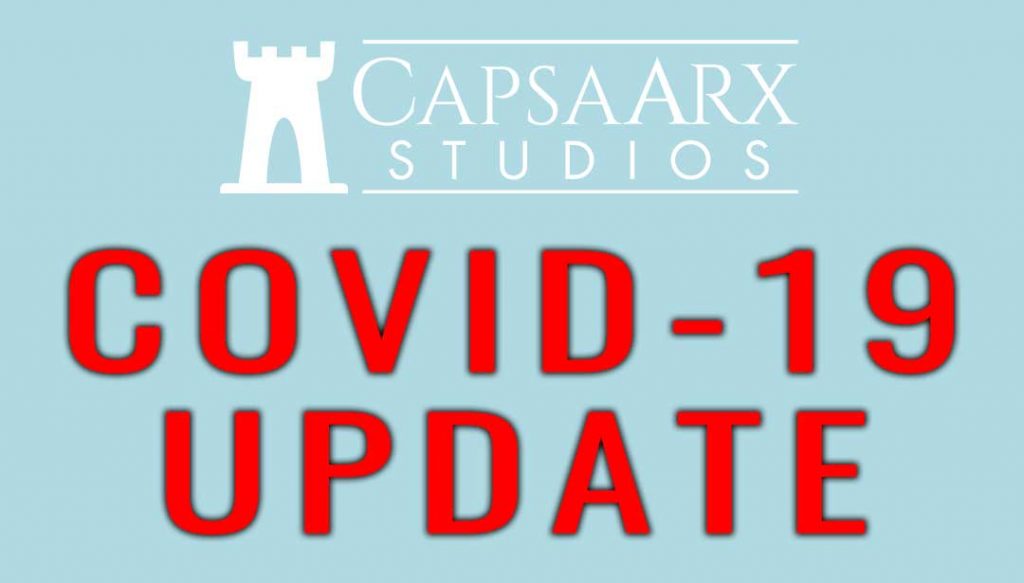 Following recent updates from the UK government in relation to the current Covid-19 crisis, we have been in discussions about the management of our current bookings for all events, rehearsal and recording bookings both inside and out of the studio.
Although there has been no official guidance or recommendations to close services and cancel events at this time from the UK government and associated governing bodies we are putting into place our own contingency plans to manage the safety and wellbeing of our staff and customers.
Events
At present we are not planning on cancelling any of our upcoming events over the coming months, however we are monitoring the situation on a daily basis and will ensure that we keep everyone updated should we have to postpone these events. Any events that we may have to cancel, will be rearranged and all tickets will be valid for whenever the shows are rescheduled for.
Studio Services
We will be undertaking a full deep clean of the studio building today and tomorrow. At present we have no plans to cancel any bookings and we are putting in place some strict measures, adhering to infection control principles laid out by the government to ensure the safety of everyone that comes into the studio.
We are advising the following for all visitors and customers to the studio:
Please ensure that you utilise the hand washing facilities in the kitchen area and both bathrooms when you enter the building.
We will be placing hand sanitisers around the building for use in between hand washing. We ask that you maintain a good level of hand hygiene and use this as required.
If you are feeling unwell, presenting with a high temperature above 37.5 degrees with a cough then the national guidance is to self isolate.
Although evidence suggests that most people will make a full recovery if they do contract the virus, people with co-morbid factors and underlying health concerns are most at risk of serious illness. Given the nature of the studio and high levels of public traffic that we receive, it is important that you follow guidance set out for helping to prevent the spread of the virus and managing your symptoms if you suspect you have contracted this.
Lessons and studio bookings with our staff will continue to go ahead for now, but we will be ensuring that our staff maintain a safe distance from students and clients during sessions.
If you do suspect that you have contracted the Coronavirus and have visited the studio, we are that you inform us as soon as possible.
We will be continuing to deep clean the studio and equipment following each recording session, rehearsal booking and lessons to try and minimise the risk to our customer base.
You can find out up to date information here:
World Health Organisation
Government Coronavirus Public Information
NHS Guidance
If you need to get in touch about any of the above, you can do so via:
Email: info@capsaarx.com
Phone: 07590915466